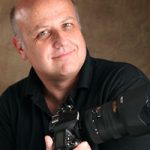 Nak Sports Images is the dedicated sports website for Nakphotography, owned and run by Jeremy Nako.
Jeremy has been a full time professional photographer for nearly 20 years.
Jeremy has built NakPhotography into one of the premier specialist event photography company's in the UK, with clients including Allianz Insurance, Mercedes-Benz, Lloyds Bank, Etihad Airways, The Co-op and Macdonalds restaurants to name but a few.
Photo Pro magazine recently called NakPhotography "One of the top operators in the Events Arena" whilst F2 Professional Photographer magazine wrote a detailed profile of Jeremy saying "Jeremy Nako is one of the sectors top practitioners".
Since 2007 Jeremy has had the honour of being sponsored by Mitsubishi for the quality and professionalism of his work.